Celia Bonaduce

Personal Information
Gender:
Female
Born:
January 28
Birthplace:
Philadelphia, PA, U.S.
Career information
Series involved with:
Good Times
Job on series
Co-wrote episode "Blood Will Tell" (Season 6) with brother Arthur Bonaduce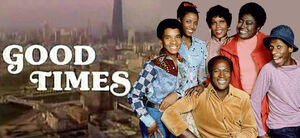 Celia Bonaduce co-wrote the Season 6 episode of Good Times titled "Blood Will Tell" with fellow screenwriting brother Arthur Bonaduce. She also contributed to the writing of two episodes of The Jeffersons with her brother as well. Celia is the sister of former The Partridge Family TV series star Danny Bonaduce.
Celia, in addition to her work on The Jeffersons, has also written scripts for the TV sitcoms Hello, Larry, One Day at a Time, The Flintstone Comedy Show cartoon series, as well as the 1999 Hey Arnold!.
Celia has also worked as a field producer for the TV series Outer Spaces, Hometown Heroes and Reality Binge.
An avid reader, Celia also recently wrote two romance novels, The Merchant of Venice Beach, A Venice Beach Romance, which was published August 1st, 2013 by eKensington. She is currently working on another novel, Fat Chance, Texas, which will be available May 2015.
External links
Edit
Ad blocker interference detected!
Wikia is a free-to-use site that makes money from advertising. We have a modified experience for viewers using ad blockers

Wikia is not accessible if you've made further modifications. Remove the custom ad blocker rule(s) and the page will load as expected.