J.A. Preston appeared on "Good Times" as Walter Ingles, a deaf art student of J.J.'s who begins dating Willona in Season 3.
Personal Information
Birthplace:
Washington, D.C., U.S.
Career/Family Information
Occupation/
Career:
Actor
Years active:
1971-2006
Character information
Appeared on:
Good Times
Character played:
Walter Ingles in "Willona's Dilemma" (Season 3)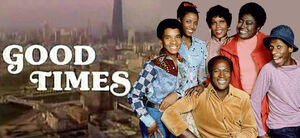 J. A. Preston is an African American actor. His credits include performances as Commander, and later Mayor, Ozzie Cleveland on the 1980s television series, Hill Street Blues.[1] J.A. made a guest appearance as Walter Ingles, one of J.J.'s art students who happens to be deaf, and who begins dating Willona in the Season 3 episode of Good Times titled "Willona's Dilemma".
Filmography
Edit
Henry IV, Part 1 – Delacorte Theater (1968)
Henry IV, Part 2 – Delacorte Theater (1968)
Freeman – American Place Theatre (1973)[2]
References
Edit
External links
Edit
Stub templates just show off a wiki's flaws. Instead of using a stub template, make the page better!
Ad blocker interference detected!
Wikia is a free-to-use site that makes money from advertising. We have a modified experience for viewers using ad blockers

Wikia is not accessible if you've made further modifications. Remove the custom ad blocker rule(s) and the page will load as expected.