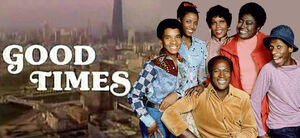 Jack Matcha, co-wrote the episode of Good Times titled "The Comedian and the Loan Sharks" with Hugh Wedlock, Jr.. Jack also wrote the script for the 1972 horror flick The Garden of the Dead, as well as an episode of ABC-TV's The Love Boat series in 1978.
External link
Edit
Ad blocker interference detected!
Wikia is a free-to-use site that makes money from advertising. We have a modified experience for viewers using ad blockers

Wikia is not accessible if you've made further modifications. Remove the custom ad blocker rule(s) and the page will load as expected.