Laurence Haddon
Personal Information
Gender:
Male
Born:
1922
Birthplace:
Philadelphia, Pennsylvania, U.S.
Died
May 10, 2013 (age 90-91)
Deathplace:
Santa Monica, California, U.S.
Career/Family Information
Occupation/
Career:
Actor
Years active:
1960-1997
Character information
Appeared on:
Good Times
Character played:
FBI Agent Malone in "Cousin Cleatus" in Season 3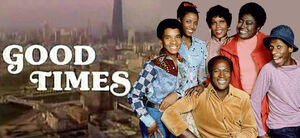 Laurence Haddon (1922 - May 10, 2013) was an American actor, born in Philadelphia, Pennsylvania. He made a guest appearance on Good Times as FBI Agent Malone in the episode titled "Cousin Cleatus" in Season 3.
Life and career
Edit
Haddon appeared as a prolific actor in television, movies, and on the stage. He attended Friends' Central School and Syracuse University. He served in the United States Merchant Marine during World War II. Since 1958, he was married to actress/model Jacqueline Prevost with one son Michael, one daughter Phoebe, and one stepson. He died in Santa Monica, California, of "complications associated with Lewy body disease, a form of dementia," according to his daughter-in-law, at age 90 on May 10, 2013.[1]
References
Edit
External links
Edit
Ad blocker interference detected!
Wikia is a free-to-use site that makes money from advertising. We have a modified experience for viewers using ad blockers

Wikia is not accessible if you've made further modifications. Remove the custom ad blocker rule(s) and the page will load as expected.