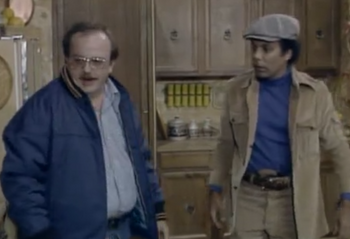 Two Chicago Police detectives who engage in a drug bust of the condo of Ernie and Leon, two former high school classmates of J.J. who happen to be into drug dealing and prostitution as well as gambling, that they only reveal to J.J. initially, appear in the Season 4 episode of Good Times titled "J.J.'s New Career: Part 2".
The parts of the detectives are played in the episode by F. William Parker and John Dewey Carter.
Ad blocker interference detected!
Wikia is a free-to-use site that makes money from advertising. We have a modified experience for viewers using ad blockers

Wikia is not accessible if you've made further modifications. Remove the custom ad blocker rule(s) and the page will load as expected.