Randi Kallan
Personal Information
Gender:
Female
Born:
October 9, 1950
Birthplace:
Chicago, Illinois, U.S.
Died
January 13, 2014
(aged 63)
Deathplace:
California (?), U.S.
Career/Family Information
Occupation/
Career:
Actress
Years active:
1970–1977
Character information
Appeared on:
Good Times
Character played:
Cindy Bradford in "Thelma's Scholarship" in Season 2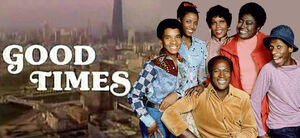 Randi Kallan (born October 9, 1950 - died January 13, 2014) [1] appeared as Cindy Bradford, a member of the Theta Gamma Sorority, who wishes to accept Thelma as a token Black in their fraternity in the Season 2 episode titled "Thelma's Scholarship".
Randi also made appearances in the films Black Starlet (1974), I'm a Fool (1977) and Aloha Means Goodbye (1974), as well as the 1977 made-for TV movie I'm a Fool, which co-starred Ron Howard and Amy Irving. Her first acting role in Hollywood was in an episode of the short-lived CBS-TV comedy series The Headmaster which starred Andy Griffith in 1970.
References
Edit
External links
Edit
Ad blocker interference detected!
Wikia is a free-to-use site that makes money from advertising. We have a modified experience for viewers using ad blockers

Wikia is not accessible if you've made further modifications. Remove the custom ad blocker rule(s) and the page will load as expected.